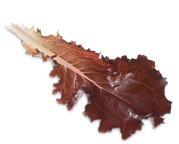 Packing
Green Specialties owns the whole supply chain: from the treatment of the ground to the packing of the vegetables. That guarantees the quality. Not even one minute will be lost between harvesting and packing. Carefulness is being seen in the entire process. Because nobody will take more care about the packing of vegetables than the grower who had grown it by himself.
We dispose of a wide range of packing machines and we are able to pack our vegetables on different ways. In many cases we use our own label, but many wholesalers and retailers have embraced the quality of Green Specialties and for them Green Specialties packs her fresh product under private label. No matter what is on the label, in the packaging you will find delicious vegetables from real professionals.
In every case, the packed vegetables are going immediately on transport. What was on the field in the early morning, will be transported to you washed and packed in refrigerated trucks in the afternoon. Only this way you can get the freshest vegetables. Cultivated, harvested, washed and packed with care. Enjoy your meal!