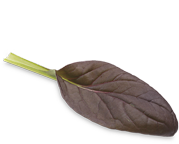 Our processes
Green Specialties operates demand oriented. Vegetables are being freshly harvested, based on orders. What is ordered today, will be harvested of the field the next morning. Fresher is not possible. Between harvest and transport are only a few hours. All the processes can connect seamlessly, because Green Specialties has everything in house itself. The quality can be guaranteed over the entire supply chain.
Ground treatment is the first process. The 150 hectare ground is being ploughed and milled. Based on soil analyses, we fertilize so the conditions for growing are perfect. Plants get extra space during cultivation, whereby the leaf gets more sunlight and will grow better. That ensures a better taste and structure.
We monitor the growth continuously. By that, we can early recognize and fight pests and diseases. Green Specialties uses a minimum of pesticides. On the one hand by the early signalling, on the other hand by the use of insect nets for example. We are able to irrigate all of our 150 hectares artificially. Therefore, we use the ground water we pump by ourselves.
The quality of our ground water is being monitored time after time by an external expert. Green Specialties irrigates as much as possible in the evening and in the night. Then, the vaporisation is the lowest. We hold excess water in light sandy soil by level-controlled drainage. In a drier period, the plants are then still able to grow well.
The taste and structure of the leafy vegetables are at their best in the early, cold hours. At that moment, we harvest rapidly. We cut the leafy vegetables on the stalk and then we remove the first iniquities. From this moment, the vegetables stay cool. Through the own cooling cells, the leafy vegetables arrive at the refrigerated processing areas of Green Specialties for further processing.
All vegetables are being washed and dried with cool water mechanically. Also in this stadium, the mixes will be mixed. After that, we weigh the vegetables and pack them directly in the by the customer desired packaging. Then, the packed leafy vegetables are being collected on pallets and will be briefly placed in the refrigerated rooms, waiting for transport.
The office is parallel to these processes. A dedicated team stays in contact with customers and transporters. The management here decides which plots will be harvested early in the morning. Green Specialties also fulfils the administrative need of its customers. That contains timely and accurate information. Orders and invoices correspond to the flow of products.
Read more