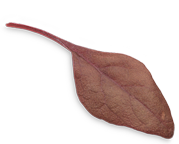 Our history
Green Specialties has a history that goes back more than 100 years. At the moment, the fourth generation is at the helm. Family Van den Einden had a nursery where vegetables were being grown in the open field. Wen current owner Adrie van den Einden took over the company around the turn of the century, he learned he had to choose a different path for the company. Not the strive for an as high as possible yield, but the strive for the best quality.
The strive for quality also belongs to another vision of the chain. Boxes vegetables, where people took their portion out with their hands, did not belong to the quality thinking of Van den Einden. By this way, the brand Green Specialties Holland was born. Here, vegetables are not only sustainably grown, but also washed and packed. The yield per hectare was reduced consciously: plants get the space and rest and by that also the power and taste Adrie wanted. The focus on quality is paying off, because Green Specialties makes a healthy growth.
With new crops and fertilization methods, we try to innovate continuously. We are also not standing still in techniques for washing and packing and product development. The Smoothie Mix is a good example for that. Besides that, we keep invest in sustainability. The company is still getting more energy efficient by heat recovery and solar energy. Besides that, we have invested heavily in an own water purification, so also the water consumption has been reduced.
Read more