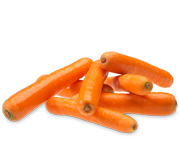 Sustainability
Sustainable enterprise is for granted for Green Specialties. We use anti-insect nets and as least as possible pesticides. Our company is Milieukeur-certified. We make sparing use of natural resources, just as water and sun. During our production (washing and packing), we use solar energy and heat exchangers and we ensure that the water is purified on private property, so it can be recycled. For the irrigation we use groundwater consciously, which ensures that the environmental impact is minimal.
Customers impose requirements in terms of sustainability. For example, think of Tesco Natures Choice. Those are just administrative actions for Green Specialties, because the company meets all conditions the market imposes at the moment. The earth is literally the basis for our company. Logical that Green Specialties nurtures that.
Sustainability is more than being green. It also says something about the way you are dealing with your employees. Also that is for granted for Green Specialties. For example, the Polish employees receive language training offered by the company. Besides that, work and rest periods are always respected within the company. 'Growing' is the core business of every nursery. Green Specialties also lets her people grow and offers them every opportunities.
Read more