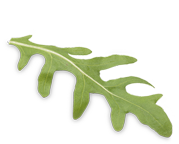 Doing business
Green Specialties is our label and vegetable nursery A van den Einden is completely at the service of this label. This more than a century old family company that focuses on vegetables from the open field, is since 1991 owned by Adrie van den Einden. He is the fourth generation and has built the nursery to a supplier who manages the supply chain as no one else does. After an analysis of the market and the product as it ends up at the end consumer, Adrie decided to wash and pack the delicate vegetables himself. Since 1999 he puts down a standard for the market.
Many retailers and wholesalers like to do business with Green Specialties, because the freshness is being guaranteed by the process. The demand from the market decides the harvesting moment. That means that we operate demand driven. There will only be harvested if there is demand. The logistics towards the customers are also perfect connected to that, so the freshness of the product is really optimised.
Big companies already do business with Green Specialties. Of course we are willing to discuss your references and you are more than welcome to look upon the total process of ground treatment to the loading of the pallets in the refrigerated trucks with us. Wo do not have anything to hide. Even more; we are proud at our company and the sustainable way we operate. We really like to invite you for further acquaintance.
Read more