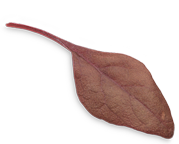 Cultivation
We keep choosing the right crops by the right plots very accurate. Depending on the soil composition, the season and the previous crop that is grown here, we sow the crops with selected seeds. Thereby, we keep looking for seeds with optimal grow and taste and a high resistance against diseases. By that way, we lay the foundation for a successful harvest.
By this moment, we keep an eye on de young plants constantly. We recognize diseases and pests very quick, so we can intervene with minimum materials. We also use insect screen for certain types of cabbage, so caterpillars and other insects cannot corrode the crops. Thereby, we do not have to use plant protection products. In this way, we keep trying to minimize the use of chemical pesticides.
We grow under different certificates as Global-Gap and Tesco Natures Choice, Milieukeur and Field-to-Fork. Green Specialties definitely does not strive for the highest per hectare during the cultivation. The idea of increasing yields on less land does not belong to this time anymore. At our company, the crops are getting the space to grow to solid, nutritious and healthy vegetables. Vegetables that will not get damaged by the harvesting, washing and packing and will reach you fresh and fine.
Besides sunlight, crops need nutrients and water. So we provide that. We fertilize with fixed fertilization plans for the different cultivations. Thereby, we choose fertilizers which reduce flushing. That means profit for the company and for the environment. We use our own sources for the irrigation. The groundwater we pump out the sources, will be brought on the fields with mobile irrigation systems by us. Exact and in the right amount.
Read more